UNM Emergency Communication
The University of New Mexico has three types of messages that will go out campus-wide to alert students, staff and faculty of a safety issue.
LoboAlert
---
A LoboAlert is an "Emergency Notification" * - triggered by any significant emergency or dangerous situation that is currently occurring on or near the campus involving an imminently threat to the health or safety of students, staff, faculty and/or visitors. It is issued immediately upon confirmation of the emergency and is disseminated through text, email, UNM Home page, UNM newsroom, (other). A campus siren is also available if the situation warrants.
LoboAdvisory
---
A LoboAdvisory is a "Timely Warning"* - triggered by crimes that have already occurred but represent a serious ongoing threat to students, staff, faculty and/or visitors on the UNM Campus.  It is issued as soon as the pertinent information is available and is disseminated through text, email and UNM Newsroom.
LoboTest
---
A LoboTest is a "Test or Drill" - scheduled toward the beginning of each semester – Fall, Spring and Summer- to exercise the system to verify it is working correctly and efficiently.  It is issued through all channels available for the LoboAlerts, but is also announced publicly prior to the test through media and on campus messaging, to ensure cooperation with the exercise and encourage follow up of concerns or problems. 
UNM Emergency Alert Sirens
The University of New Mexico Emergency Alert Sirens are sounded in the event of an emergency that makes it dangerous to be outdoors, such as a severe lightning storm, an environmental hazard or a threat from an armed individual. During an alert, people who are not on campus and hear the siren should not come on campus. People who are on campus should seek shelter in the nearest building.
If you hear the siren and there has been no advance notification of a test, assume it to be a real alert and take these two actions:
Step One:  Seek shelter in the nearest building
Step Two:  Seek additional information from:
Listen the the Siren
The Warning Siren System is tested at the beginning each semester to help familiarize the campus community with the sounds.  Tests are broadly announced in advance through the UNM Webpage, email messages and local notices. 
---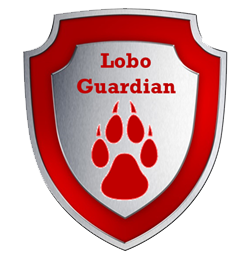 LoboGuardian
LoboGuardian is a mobile app that increases user safety by creating a virtual safety network of friends and family.
With this app you can:
Set a Safety Timer and Status 
Easy Emergency Communication
Report a Tip