2019 Safety Week
September 3rd - September 6th
Safety Week Schedule.pdf

UNM Campus Safety
Your safety and security are of prime concern at the University of New Mexico.
UNM is committed to offering services, information, resources and tools to offer a safe campus to all students, staff, faculty, and visitors. We also encourage individuals to contribute to campus safety and preparedness by becoming informed, staying alert and using good judgment.
Emergency preparedness on a University campus can present many challenges. A campus environment includes not only an extremely large geographical area, but a continuously changing population. Emergency planning must protect people as well as the institution's operations such as research, athletic and entertainment events, food services, housing and transportation. Contribute to our campus safety and preparedness by becoming informed, staying alert and using good judgment. Take advantage of the features on this site to help protect you and ensure the safety of the UNM community.
The University of New Mexico has three types of messages (LoboAlert, LoboAdvisory, and LoboTest) that will go out campus-wide to alert students, staff and faculty of a safety issue. Learn more about these message types.

---
UNM has Emergency Beacons and Emergency Phones around the UNM campus. These Blue Light Phones directly connect with UNM Police Dispatch.
---
UNM uses a multi-faceted, campus notification system to provide safety and weather alerts, and notification of events which have the potential to threaten the University's ability to conduct regular activities.
---
Walking the campus at night to look for safety related issues is something that is important to the university. Once during the fall semester of each calendar year, students, faculty and staff evaluate the lighting and other hazards that they see during the night-time hours. Campus Security also evaluates the campus lighting during the night time hours, at various times throughout the year. 

HSC Safety Walk
September 5th 8 p.m. - 9 p.m./ Oustside of the Healthy Heart Bistro
on North Campus
---
LoboRESPECT is the name of UNM's comprehensive approach to preventing and responding to sexual violence in our campus community. This website includes information on our prevention education efforts and programs, services and support for victims of sexual violence, our policies and sanctions, and much more.
---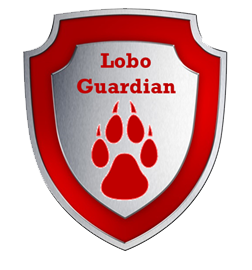 LoboGuardian
LoboGuardian is a mobile app that increases user safety by creating a virtual safety network of friends and family.
With this app you can:
Set a Safety Timer and Status 
Easy Emergency Communication
Report a Tip